REJUVAPEN NXT®
The NXT Evolution | Microneedling System | FDA 510k Cleared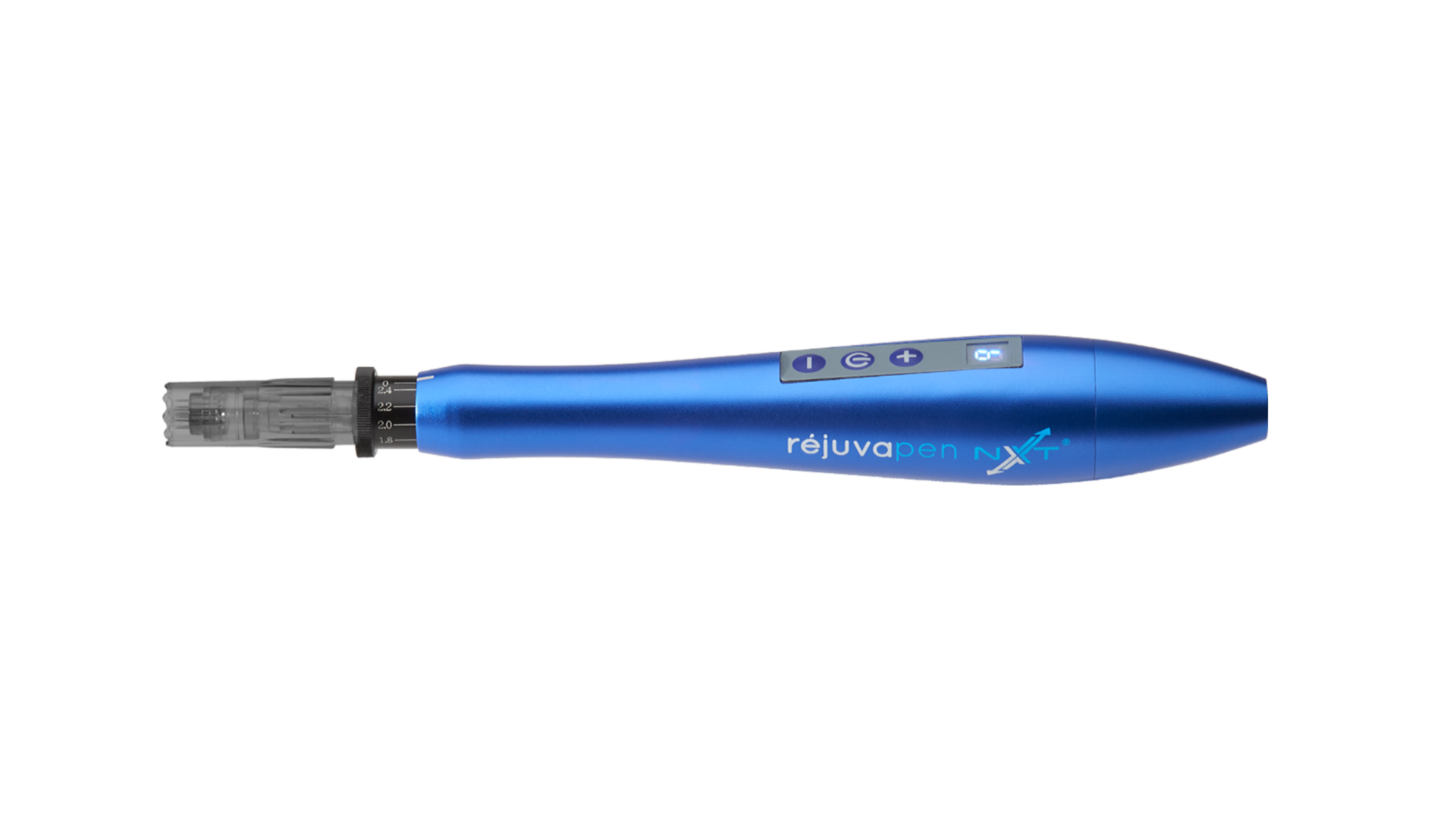 Rejuvenate Your Skin with the Rejuvapen NXT Microneedling Device
Microneedling is one the most popular aesthetic treatment today and helping drive this trend is Refine USA's Rejuvapen NXT.
Our FDA-Cleared Rejuvapen NXT Microneedling System brings major technological advancements to the market with its 9 speed settings, precise infinite dial and brushless digital motor. Practitioners now have the flexibility to customize each patient's treatments to produce consistent clinical results.
This innovative new technology can help improve skin's appearance with little recovery time. As a result, the Rejuvapen is a perfect quick noninvasive procedure that delivers exceptional results.
Micronneedling Device Quality, Design and Performance
12,000 RPM
12 Stainless Steel, 33-Gauge ISO® Tips
Market-Leading Torque
Designed and Manufactured in the USA
Durable Medical-Grade Aluminum Design
Scalloped Edge Tip Eliminates Suction and Clogging
Plug-in System for Full-Power Treatments and Consistent Output
Ergonomic and Lightweight Design for Enhanced Comfort
Patent-Pending ISO® Seal
Patent-Pending seal creates a barrier between tip and device.
Turn device on/off and adjust speed with ease using the digital fingertip control.
Control depth with the unique "infinite dial" for precise and customizable treatments, 0.01-2.5 mm.
Get in Touch with a Microneedling Expert
We're ready to lead you into the future of Aesthetics.
The Rejuvapen NXT continues to demonstrate its commitment to safety, quality, and excellence through safety testing. As a market leader, Rejuvapen has performed over 500,000 safe and effective treatments.
Life Cycle Testing (Cleaning & Disinfection)
ISO Seal Integrity Testing and Process Validation
Biocompatibility
CE Mark
AAMI / IEC 60601-1-2: 2004 Electromagnetic Compatibility, Immunity, Emissions, and Essential Performance Testing
EN 60601-1: 2006 + A1: 2013 Electrical Safety Testing
ES 60601-1: 2005 + C1 (2009) + A1 (2010) + A2 (2010) Electrical Safety Testing
FDA 510k Cleared: K192138
Tested for Quality and Safety
FDA 510k Cleared and Trusted by thousands of Aesthetic Practitioners
Quick Processing and Ship Times
Schedule a Demo Today!