APEX MAGNUM
The Only Dual Functioning Acoustic Wave Therapeutic Device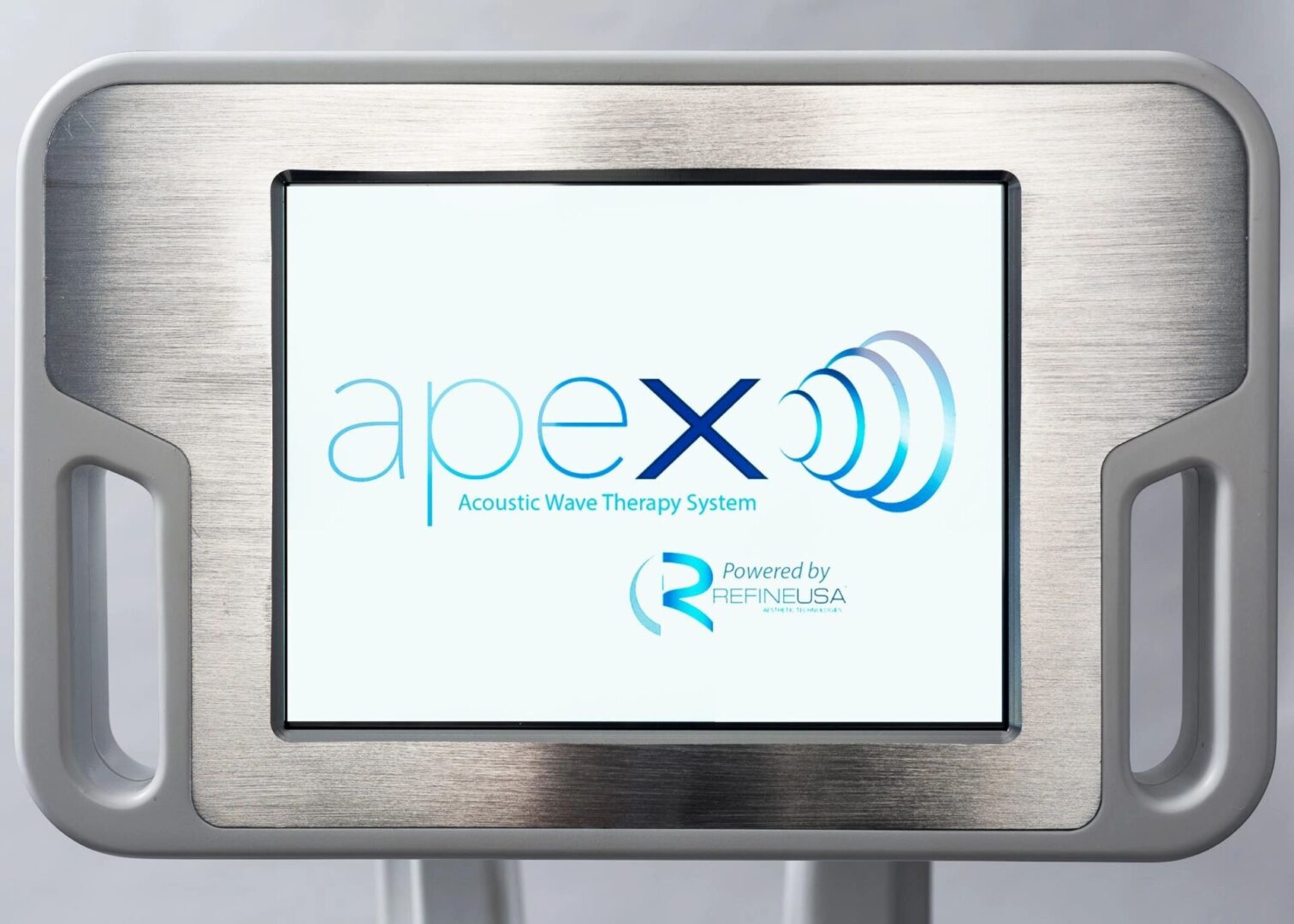 Dual Functioning Acoustic Wave Technologies
Electromagnetic Acoustic Wave Self Cooling Hand Piece. The state of the art interface is designed to easily navigate protocols, modalities, frequency, and energy settings while choosing the appropriate technological mode for treatments.
Dual Shock Wave Technologies
Self Cooling Electromagnetic Hand Piece
Ergonomic Pneumatic Hand Piece with Precision Control
10 " High Definition Digital Touch Screen Control
Portable and Transports Easily between Treatment Areas
On-Screen Instructions for Each Treatment Protocol
Experience both Electromagnetic and Pneumatic driven extracorporeal shockwave technologies integrated within the first dual functioning acoustic wave therapeutic device.
Dual Technologies in One Device
Electromagnetic Technical Specifications
Energy 10-200 mJ
Frequency 1-22 Hz
Penetration Depth 30-45 mm
2 million pulse expectancy.
Electromagnetic Adapter heads
10 mm Radial, 15 mm Focused, 15 mm Radial, 20 mm Radial, 39 mm Radial
Pneumatic Technical Specifications
Penetration Depth 30-55 mm
Intensity Bar 1-6 Bar
Frequency 1-21 Hz
Pulse Length 10-20 ms
2 million pulse expectancy
Pneumatic Adapter Heads
6 mm Flat, 10 mm Flat, 15 mm Flat, 15 mm Radial,15 mm Focused, 20 mm Flat, 20 mm Radial, 20 mm Focused, 25 mm Flat, 25 mm Radial, 25 mm Focused.
Dual Technology Hand Pieces engineered for precision.
High Definition Touch Screen
State-of-the-art interface includes protocols and instructions.
Easily transfers between treatment areas.
Engineered with Precision
Ideal for all clinical settings.
The Only Dual Technology Acoustic Wave Device
Dual Functioning Electromagnetic and Pneumatic Therapy System
The Only Dual Functioning Acoustic Wave Therapeutic Device
Designed and Engineered in the United States