The ELEVAI E-Series™ and its proprietary blend of ethically sourced ELEVAI Exosomes is the perfect complimentary post- procedure skincare regimen to support the natural repair and rejuvenation process for optimal results and ongoing maintenance. All ELEVAI skincare products are paraben free, fragrance free, cruelty free and gluten free.
ELEVAI Exosome Technology™
The ELEVAI Exosome Technology™ was created after over 15 years of research by Dr. Jordan Plews. This proprietary technology was developed based on Dr. Plew's intense interest and robust research on the natural cellular repair process of the skin. His research is centered around the ability to mimic that natural repair process.
By employing ethically sourced stem cells, ELEVAI can harness the power of Human Umbilical Mesenchymal Stem Cells (hUMSC), and in proprietary controlled conditions, capture the released exosomes, and carefully filter the concentrate to produce ELEVAI Exosomes™.
Because of the nanosize exosomes (~30-150nm) ELEVAI products can penetrate deep into the skin catalyzing repair and rejuvenation.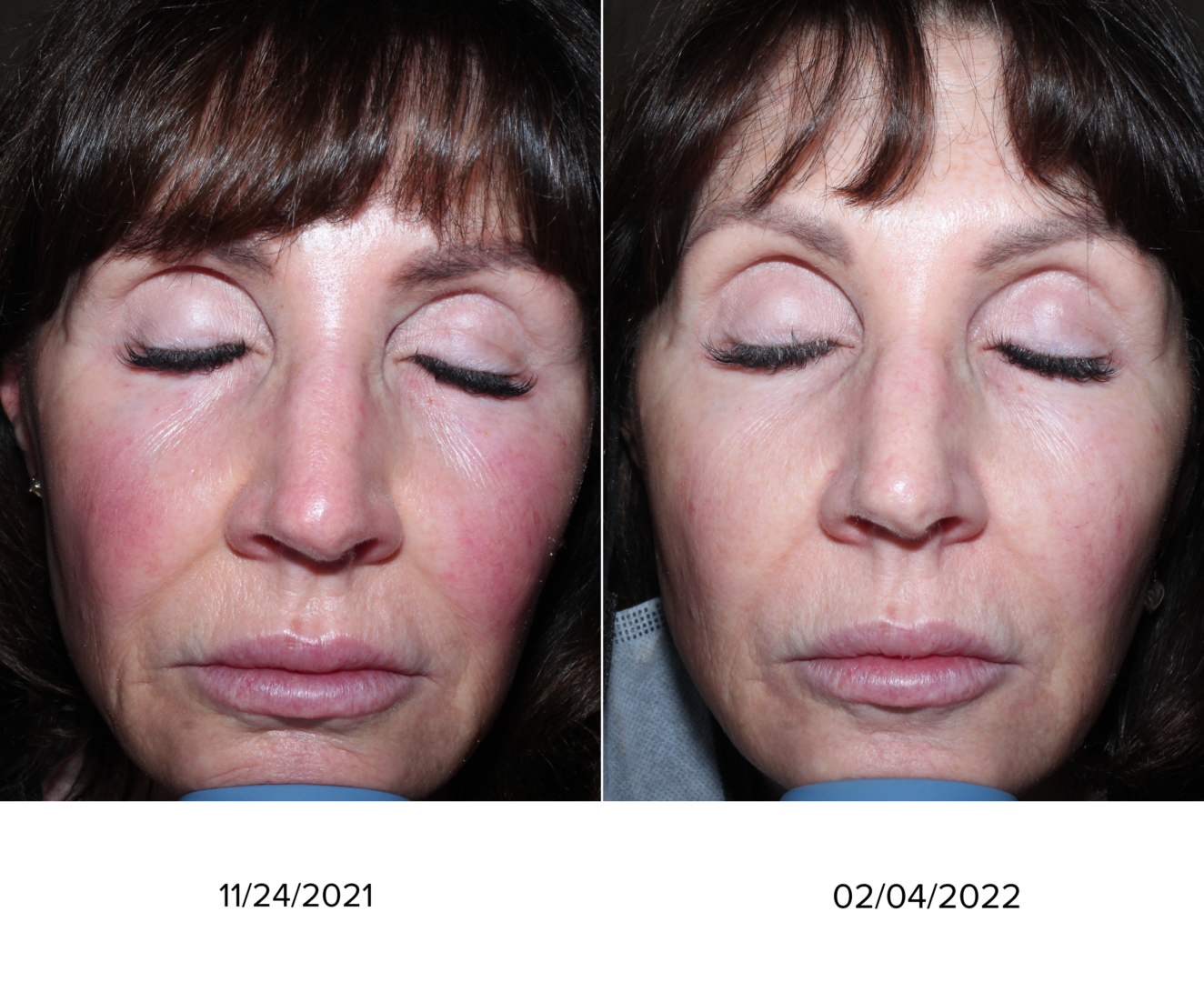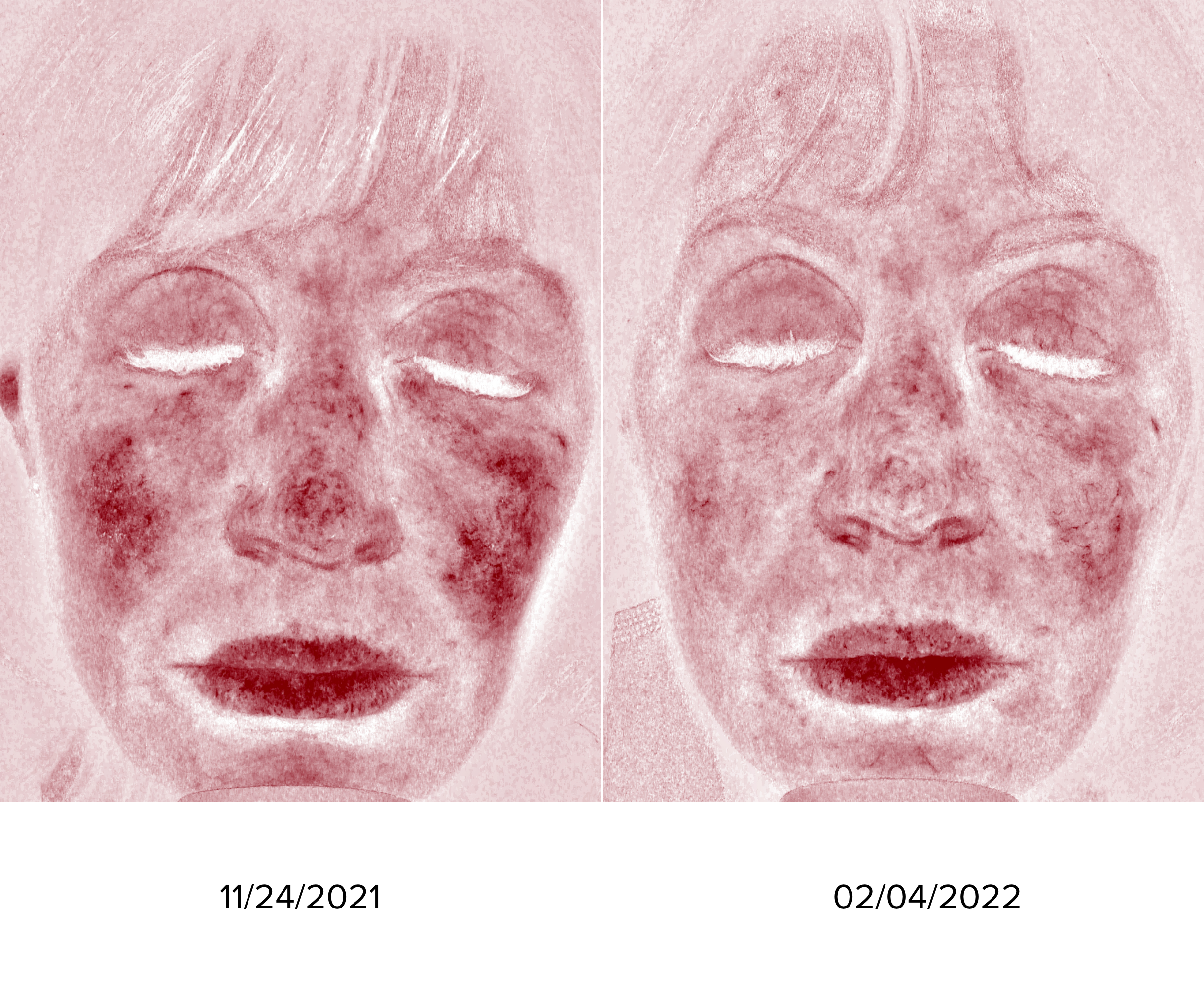 Exosomes are nanomolecules that are released by virtually every cell type in the body. Exosomes have been shown to be key mediators of cell to cell communication, delivering a distinct cargo of lipids, proteins and nucleic acids that reflects their cell of origin. The exosomes released by regenerative cells such as stem cells are potent drivers of healing and repair.
ELEVAI Vertically Integrated Lab
Ethically Sourced, umbilical cord derived mesenchymal stem cells, which are cultured in our ultra-clean California based laboratories.
Proprietary cell culture process results in robust production of patent pending ELEVAI exosomes™.
Patent pending formulations produced under a unique, vertically integrated process to ensure product quality and efficacy.
ELEVAI products packaged to prevent oxidation and protect against UV damage.
ELEVAI empower™ THE Post-Treatment Exosome Serum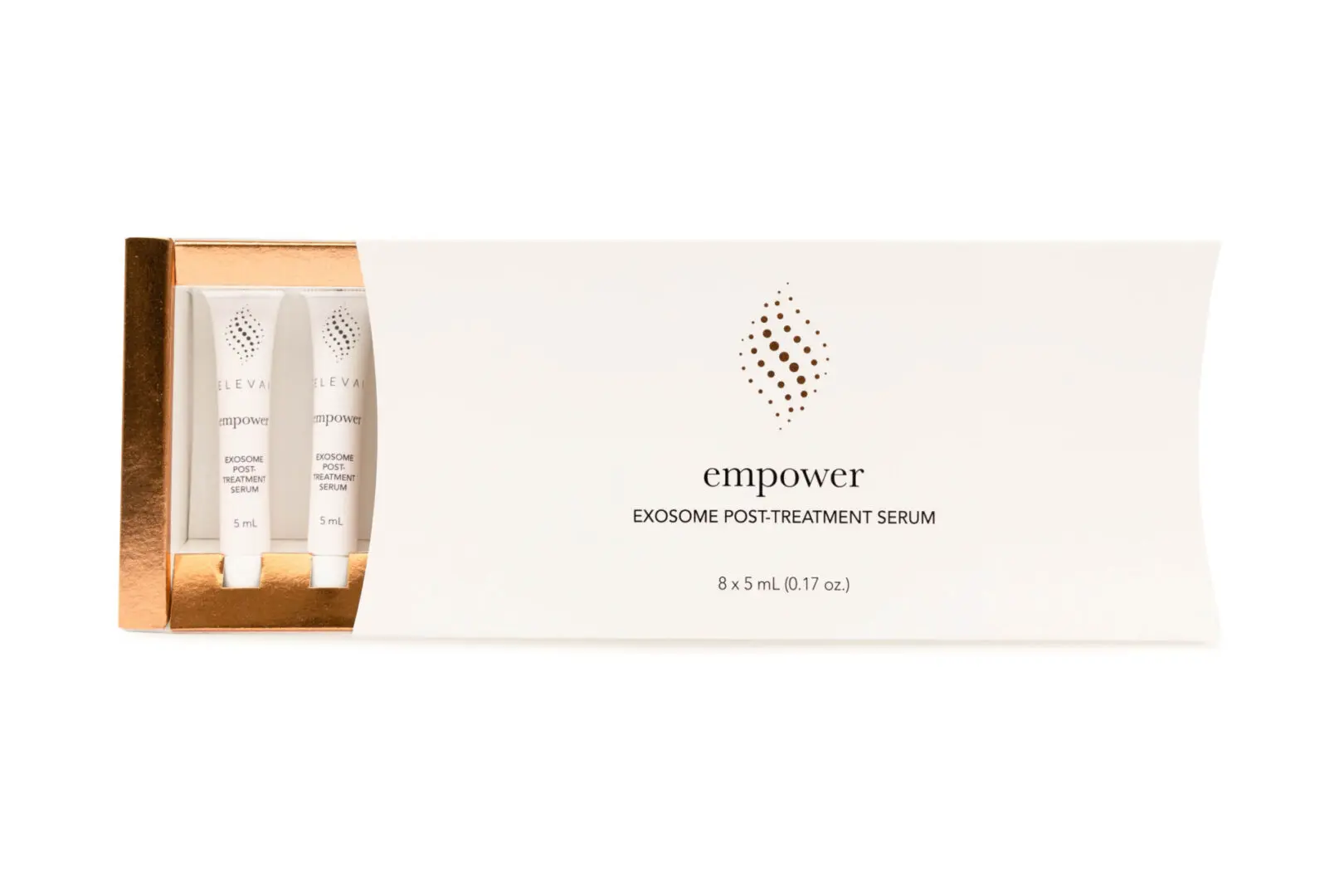 A clean, concentrated serum, designed specifically for single-use in office application post-procedure.
Post-Procedure Applications include Microneedling, Superficial and Mid-Level Laser Resurfacing and Chemical Peels.
Product Benefits:
Helps to activate the skin's natural healing process in-office, - post procedure
Reduces the appearance of fine lines and wrinkles
Improves the appearance of uneven skin tone, skin texture, and laxity
Reduces the appearance of pigmentation and redness
ELEVAI enfinity™ THE Daily Exosome Serum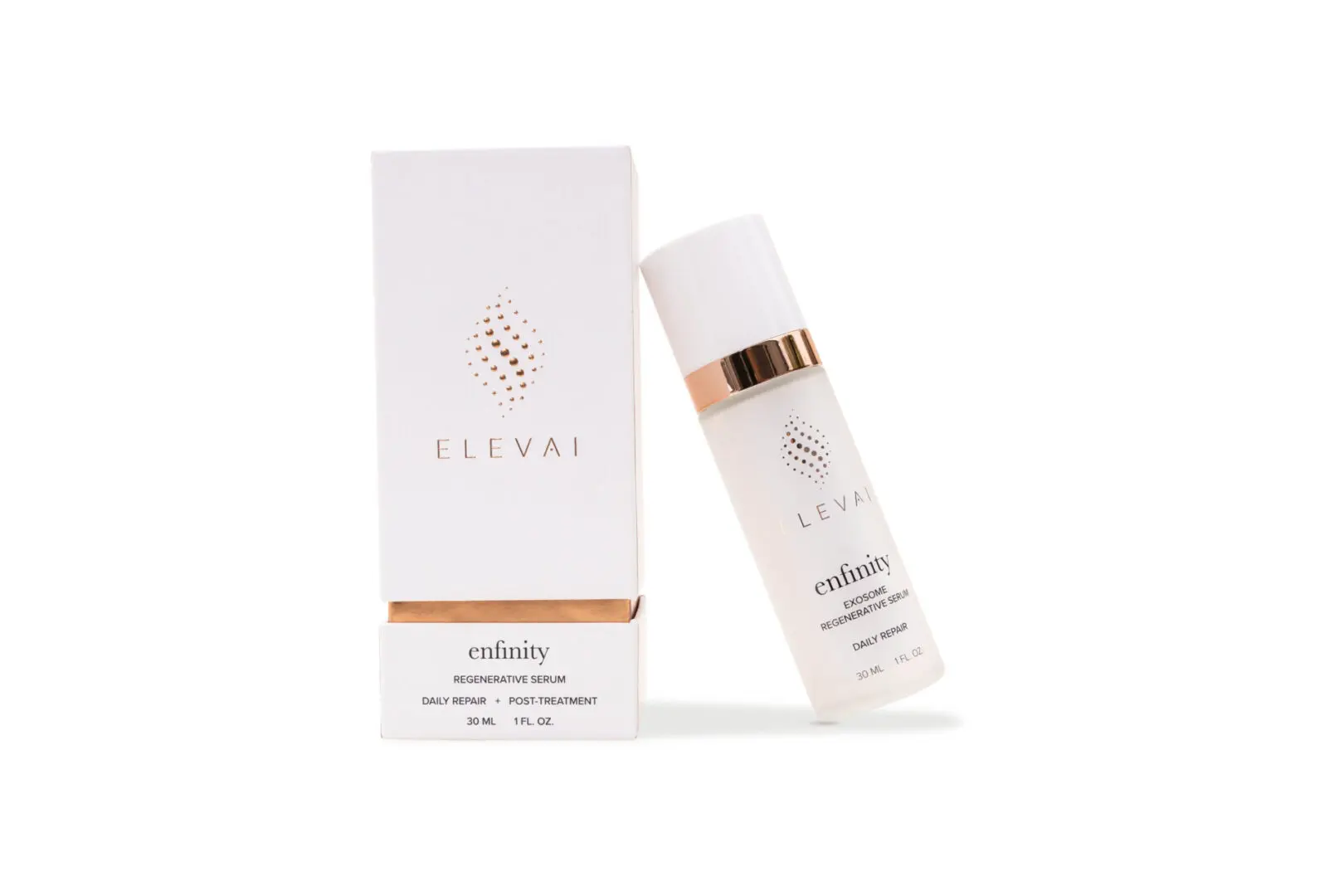 A rejuvenating serum for at-home daily use.
Product Benefits:
Helps to activate the skin's natural healing process to extend the results of in-office procedures
Reduces the appearance of fine lines and wrinkles
Improves the appearance of uneven skin tone, skin texture, and laxity
Reduces the appearance of pigmentation and redness