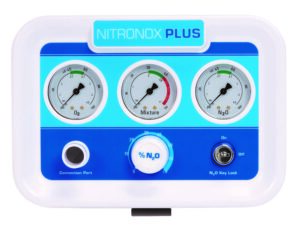 Up to 70% adjustable N2O demand flow system.
Nitronox Plus™ is a nitrous oxide and oxygen analgesia system for the modern practice. The refined design is ideal for use during medical and aesthetic procedures where patient pain and anxiety are present. Nitronox Plus™ increases comfort and lessens anxiety with up to 20% more N2O than competing systems. A simple dial allows setting flow in increments of 10% N2O up to 70%
Enhance your capabilities and expand your practice with Nitronox Plus!
+ Reduce pain during procedures leading to increased patient satisfaction
+ Cut down treatment time for greater efficiency and throughput
+ Reduce patient down-time with fast-acting analgesic taking effect in minutes but providing short duration of effects
+ Additional revenue stream with low cost of ownership
+ Improved patient experience leading to an increase in follow-up treatments and total number of treatments booked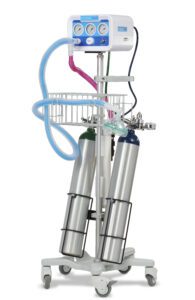 Nitronox Plus™ features:
Adult and pediatric children applications
Key lock mechanism for safety and security
Audible low gas pressure alarm
Internal, but accessible demand valve
Safety function test button
Meets infection control standards
Manufactured and serviced in the USA
3-year warranty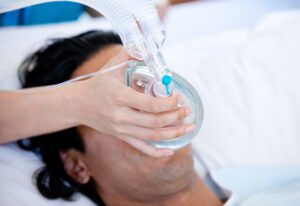 For short minimally-invasive and non-invasive procedures
Aesthetic applications
Botulinum injections
Dermal fillers
Non-invasive body contouring
Laser hair removal
Skin revitalization
Tattoo removal
Laser liposuction
Microneedling/PRP/PRF
Interested in enhancing patient comfort with Nitronox Plus at your practice? Contact us at [email protected] or 866-590-5533 to learn more.
FREQUENTLY ASKED QUESTIONS