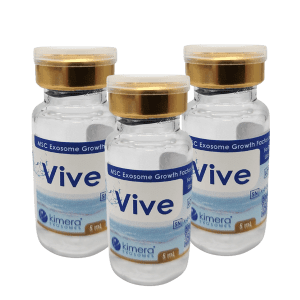 Topical MSC Exosome
Growth Factor Serum
Vive is a topical solution specially developed for skincare purposes. The product contains proteins, enzymes, growth factors, and exosomes derived from mesenchymal stem cells (MSCs).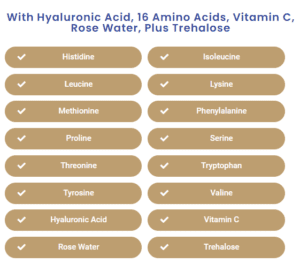 The MSC cell bank utilized in the manufacturing process is meticulously isolated from donated human placenta. The manufacturing process is performed following strict cGMP guidelines in an FDA inspected laboratory.
Vive is a cell-free sterile product which may help by stimulating the skin's ability to revitalize itself naturally. Each vial of Vive (5mL) contains several billion exosomes that potentially improve skin texture, create a glowing look, and may help support shorter recovery time after cosmetic procedures.
To learn more about Vive, please contact us at 866-590-5533 or [email protected].