SUPERSHOT® PRP
THE ONLY PROCESS FOR THE MOST COMPLETE PRP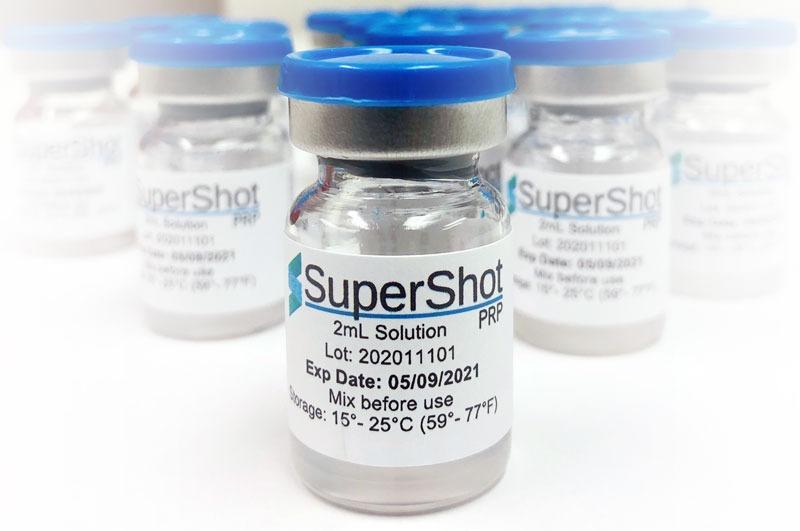 THE SUPERSHOT® PRP DIFFERENCE
In Standard Platelet-Rich Plasma (PRP) centrifugation, potent biological agents are discarded with the Platelet-Poor Plasma (PPP).
Blood plasma is rich in low-density extracellular vesicles (EVs). EVs transport proteins and microRNAs that are essential for tissue regeneration, healing, vascularization, and rejuvenation. Standard PRP centrifugation does not isolate EVs and the important therapeutic molecules they contain within.
Using the SuperShot® PRP process, extracellular vesicles are quickly isolated and incorporated into your PRP, resulting in a more complete PRP therapy.
PRP APPLICATIONS: WHY EVs AND PRP?
The regenerative potential of PRP has been documented for years. PRP or Platelet Rich Plasma therapy uses the body's own platelets and growth factors derived from the blood to aid in healing and regeneration.
It can be used in both orthopedics and aesthetics.
EVs already exist in the blood and are known to elicit cellular communication. The proteins and genetic material they carry can have a great impact on biological pathways. Adding them back to a PRP treatment creates the most complete PRP possible.
Regenerative Solutions in Skincare
Read the supporting data and learn about what makes SuperShot® PRP, super!

- More Extracellular Vesicles
- More MicroRNAs
- Stem Cell Support
- Autologous & Appropriate