XoGLO® Purified MSC Exosomes
REFINE USA is a proud distributor of XoGLO® and XoGLO Pro® Exosomes created by Kimera® Labs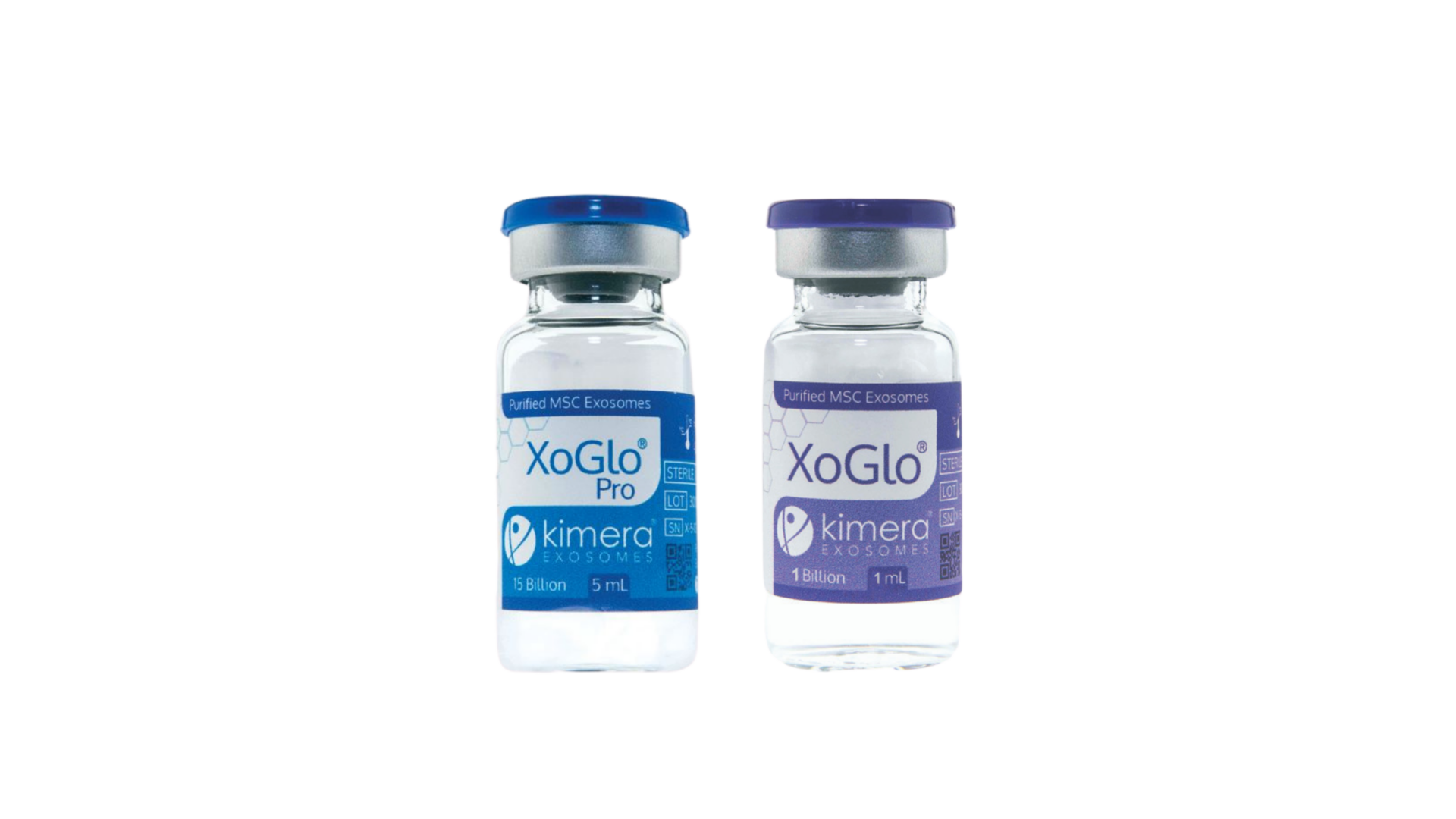 Enhance Skin Rejuvenation with Growth Factors
Purified MSC Exosomes by Kimera® Labs
XoGlo® is a purified mesenchymal stem cell (MSC)-derived exosome product that contains many growth factors that can enhance the coordinated cascade of cellular and biochemical events involved in natural wound healing and skin rejuvenation.
Become an Exosomes Provider!
A cell-free isolate of MSC exosomes- This concentrated biologic product is sterile-filtered and re-suspended in [0.9%] normal saline. Each milliliter of XoGlo® contains 1 billion MSC exosomes.